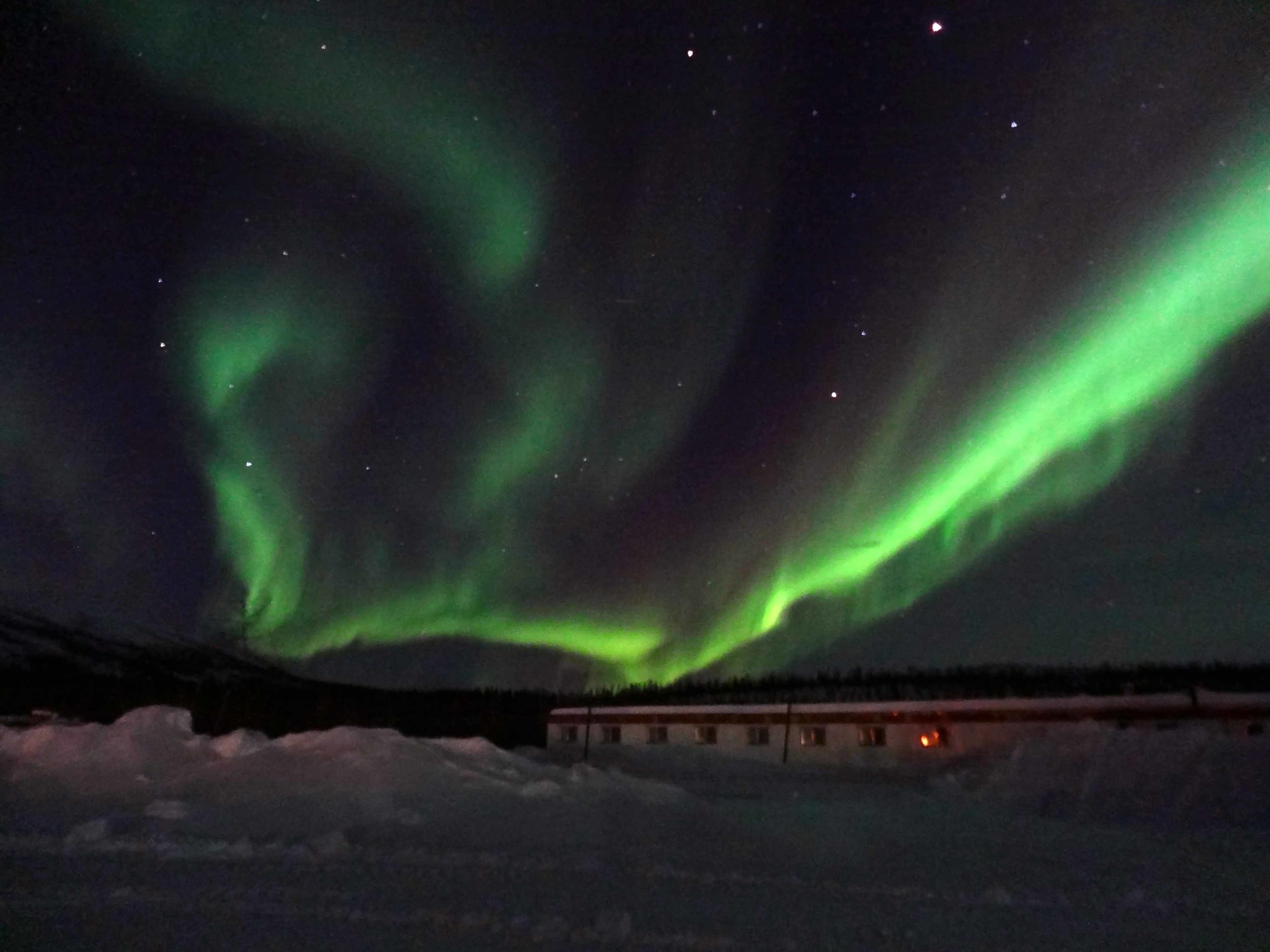 Photos by Brandon Gray & Kenji Sato
history & authenticity
Staying at the Slate Creek Inn isn't your typical hotel experience. It's not your typical Alaskan experience, either.
It's an authentic look at Alaskan life, packed full of history.

The Inn is made up of trailers used to house workers who traveled to Alaska to build the pipeline. Though they've been refurbished and redecorated, they're still rustic.
Each cozy, clean room has two twin beds and a private bathroom with a shower.
Rooms run from $219 per night (during off-season times) to $249 per night during peak seasons (PEAK: September 19 - October 7, November 24 - December 1, December 21-31, 2019 / January 24 - February 2, and March 1-31, 2020).
an important note for work crews:
Currently, we do not offer online booking for work crews. We can only accommodate recreational and independent reservations through our online system at this time.
We are working on increased capability, but until then, please continue to call 907-474-3500 or email adventure@northernalaska.com for reservations. Thank you!
Banner photo by Audrey Coble. All photos in gallery by Kenji Sato.